For the longest time, people only looked at bathrooms as functional. However, with time, people have realized that nothing is stopping them from enjoying an aesthetically pleasing bathroom. Sometimes, all you need are minor upgrades to achieve a beautiful space. The best part is that upgrades do not necessarily have to break the bank. Below are 11 budget-friendly bathroom makeover ideas for under $100.
Proper lighting
Bathrooms look great with cool white lighting, especially if they are small. It makes the space appear brighter and bigger. Technically, the best bulb for a bathroom should be between 2,700K and 3,000K, measuring 80 CRI or more. Amazon provides amazing options for affordable lighting.
Basket for toilet paper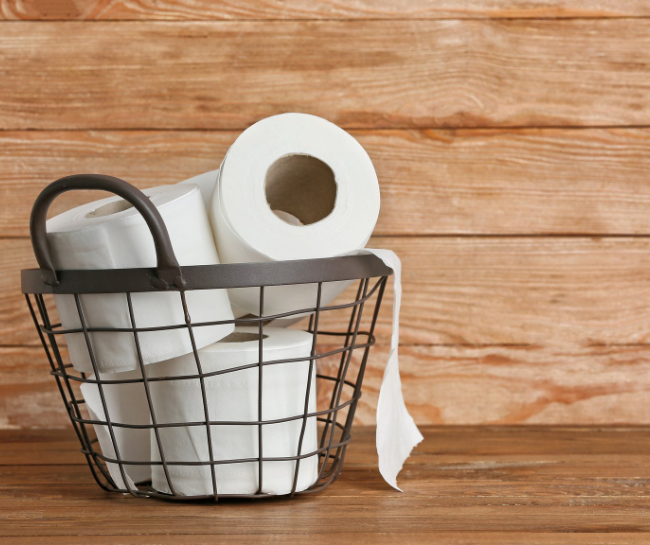 Have you ever looked at the toilet paper in the bathroom and found it an eye-sore? If you are wondering how you can change, a simple basket can help you solve this problem. Baskets are not only affordable, but they can divert one's attention from the tissues to the beautiful basket.
Shelves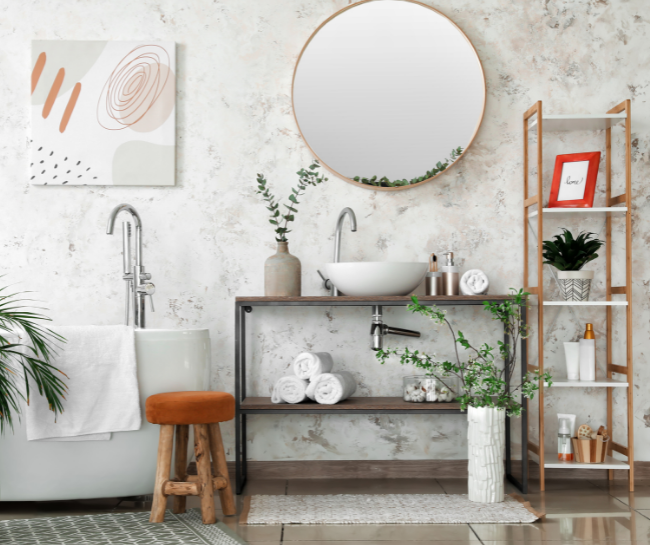 At less than $20, you can get amazing shelves for your bathroom. You can display decorative items such as large jars, art pieces, pictures, or plants. Shelves can easily divert one's attention to other aspects of the bathroom besides the tub or sink.
Towels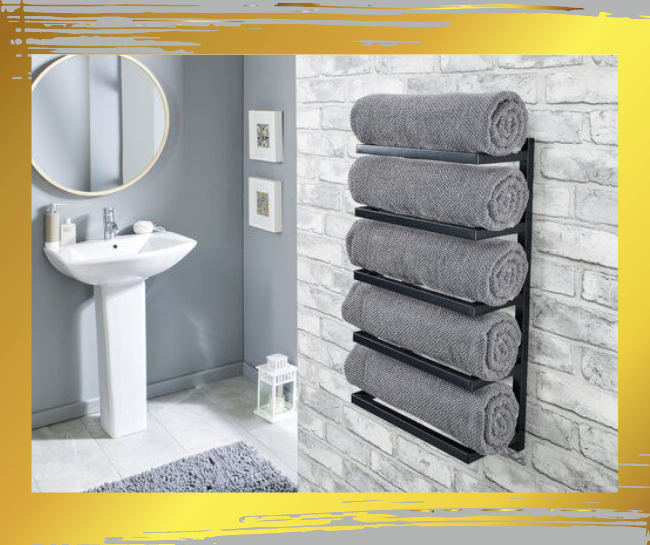 If you do it well, affordable towels are quite effective at adding some pop of color to your bathroom. If your bathroom is painted a neutral color, choose five towels in bold colors, like orange, yellow, brown. Instead of hanging towels on a rod, simply fold or roll them and place them on the shelves. They will help add appeal.
Décor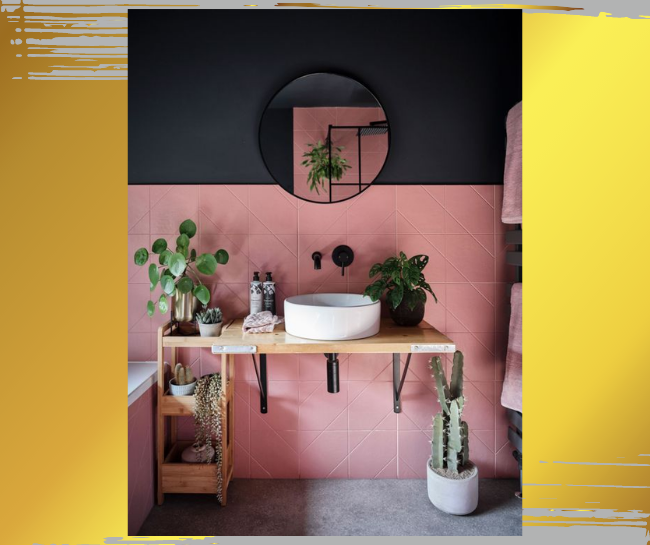 One of the best ways to spruce up your bathroom is using décor. This includes books, plants, candles, jars, art pieces, and shells. Keep in mind that you also do not want to overwhelm the bathroom with many things. Keep it simple.
Wallpaper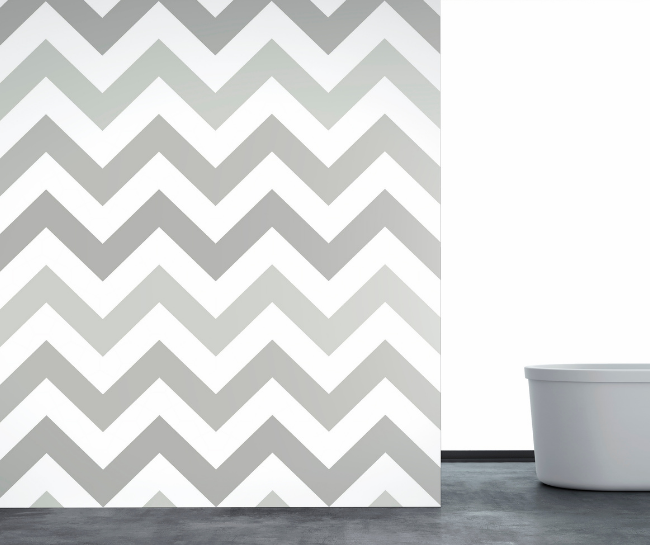 Wallpapers can help add some character to your bathroom. You do not have to do the whole bathroom. Simply pick one wall and make it your focal point. Since bathrooms often have a lot of moisture, use vinyl wallpaper as it is water-resistant.
Do you start in the middle of the wall when wallpapering 🤔?
🔔You can either paste the back of the paper, paste the wall, or dip pre-pasted paper in a tray of water, which makes the paste wet. No matter how tempting it is to start in a corner of the room, resist it and hang the first piece of wallpaper in the middle of the wall.
Floor sticker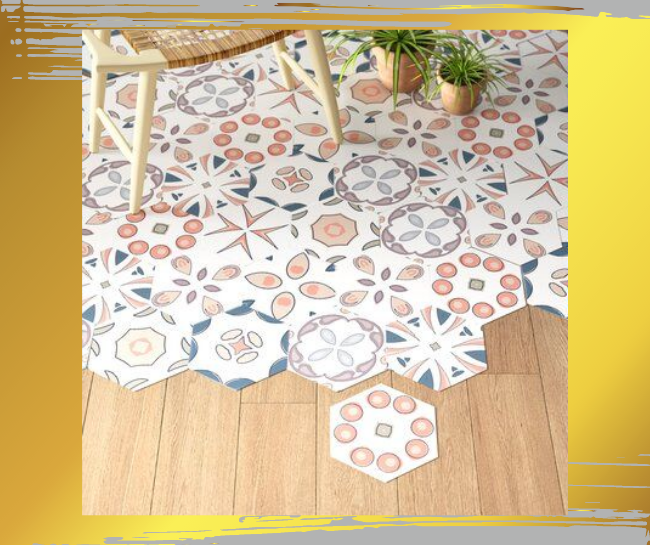 Another creative but budget-friendly way to add some life to your bathroom is through floor stickers. They resemble real tiles, you can DIY, and they also come in a lot of patterns to choose from.

Are floor decals long-lasting 🤨🤨🤨?
Custom floor decals are intended to be temporary installations that can withstand normal foot traffic in indoor settings. In most cases, you can expect them to look great for 4 months or more. Floor decals can last much longer depending on the installation location and quality, as well as the amount and type of foot traffic.
Fake plants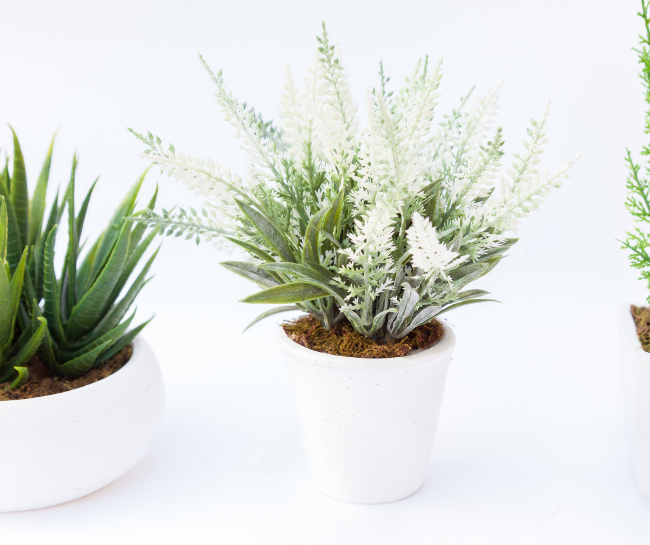 One way to bring life to any space is by adding plants. If you do not want the hassle of having to take care of them, you can use fake plants. Also, real plants sometimes do not grow well when in the bathroom. A lot of chemicals from hair sprays, perfumes, and colognes can interfere with their growth. With fake plants, you have nothing to worry about. These chemicals will not harm them, and they do not require frequent watering or sunlight.
Curtains
When one hears of a curtain in the bathroom, what most people picture are shower curtains. However, a nice bathroom curtain offers you the opportunity to add some visual interest to the bathroom. Balance the need for light and privacy, and you also do not have to use conventional curtains. Something light that blends in with another bathroom décor will do.
Brass hooks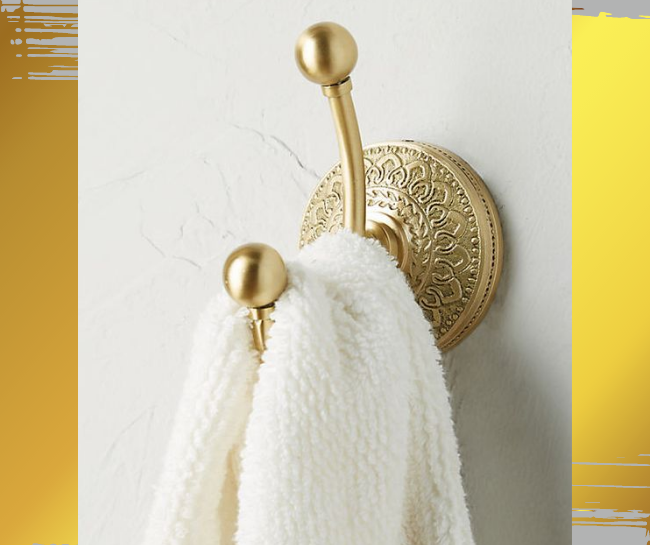 Every bathroom needs a place where one can hang towels or robes when taking a shower. But besides that functional purpose, brass hooks can also help blend in with the bathroom décor and look nice. You will find many designs, and you can buy them online or at a bathroom accessory store.
Who came up with the idea for the clothes hanger 🤔?
Parkhouse, Albert J.
North of New Britain, Connecticut, but it wasn't until 1903 that Albert J. Parkhouse, an employee of Timberlake Wire and Novelty Company in Jackson, Michigan, invented the coat hanger in response to complaints from coworkers about a lack of coat hooks 👌.
Basket shelves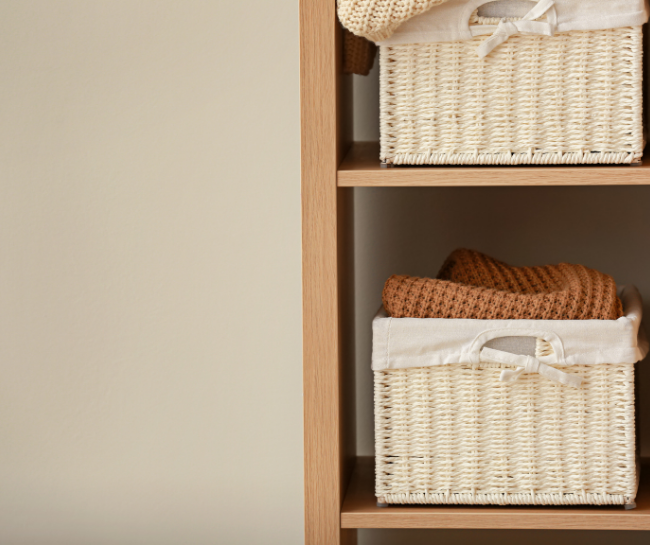 Basket shelves make an excellent storage option in the bathroom. They reduce clutter and are appealing. You can find basket shelves in varying sizes, and it all depends on what use you have for it. You can store your towels, makeup, toiletries, and anything else you are struggling to find a location for.
Upgrading your bathroom does not have to be costly. These simple bathroom makeover ideas are affordable and will quickly transform it without a lot of sweating.
Do you have a Studio Apartment and need some ideas on how to improve it? Visit Studio Apartment Ideas