Wash & Fold Laundry Services
On-Demand wash, fold and laundry delivery by Express Home Maids
Subscribe today and order your XL laundry bag. We'll pick up, wash, fold and deliver your laundry to your doorstep!
Click "Schedule Pickup" to request laundry services online. An active subscription is required to schedule laundry!
WASH AND FOLD LAUNDRY SERVICES AVAILABLE IN
HELLO

FREE TIME

&

WEEKENDS
SUBSCRIBE AND ORDER YOUR XL LAUNDRY STARTER BAG
This is an extra-large laundry bag you can put all of your clothes in. We will pick up, wash, fold and deliver right to your door step. If it fits in the bag, it gets cleaned.
SCHEDULE LAUNDRY SERVICES ONLINE OR VIA TEXT MESSAGE
Leave your laundry outside in your XL laundry bag and we'll come pick it up when you send a request. 
FRESH FOLDED LAUNDRY DELIVERED RIGHT TO YOUR DOORSTEP!
We'll wash, fold and pack your clothes neatly in your XL laundry bag within 24 hours. Completely hands off laundry services!
HERE'S OUR FLAT-RATE SUBSCRIPTION
COST & ADDITIONAL FEES!​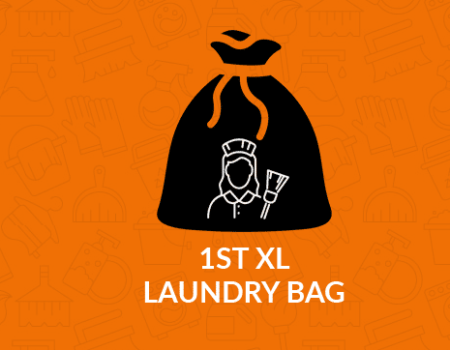 $59/mo - Monthly Laundry Service
$99/mo - Bi-Weekly Laundry Service
$199/mo - Weekly Laundry Service
$29/mo - Each Additional XL Laundry Bag
WASH AND FOLD SERVICES FAQ
HOW ARE WASH AND FOLD SERVICES PRICED?
We use a flat rate based pricing. We will ship you or deliver to you on your first laundry pickup a large XL laundry bag capable of fitting 2 large loads. If it fits in the bag, we will pick up, wash it, fold it and deliver it back to your home within 48 hours.
DO YOU OFFER SAME DAY WASH AND FOLD SERVICES?
YES! We do offer same day services, however additional fees may apply. We've set this service up to be first come first serve. However if you need something urgently we can work with you and prioritize your laundry for an additional one-time fee. Please call us, fees are based on load sizes.
HOW IS MY LAUNDRY HANDLED?
All client laundry are individually cared for. Your laundry will never be mixed with any other client laundry. All clothes will be pre-treated, carefully loaded and separated by colors ensuring nothing gets stained, ensuring longevity of your clothes.
DO YOU TAKE CASH OR CHECK?
We're 100% electronical, which means we only take credit card as a form of payment. If there are special circumstances, you're encouraged to email us before booking to see if we can accommodate.
ARE LINEN INCLUDED IN THE WASH AND FOLD SUBSCRIPTION?
All clothes, towels, sheets, blankets and comforters are included in the plan. Anything that can fit in the XL laundry bag will be cleaned. As long as the bag can be closed it will be included. Any extra laundry that doesn't fit are billed at $2 per pound to cover the additional weight.
HOW DOES THIS WASH AND FOLD SERVICE WORK?
Each client is given an XL laundry bag, capable or storing 2-3 loads per bag. When you want your laundry cleaned, simply fill this bag and schedule service to pick up. We will pick up on your desired date and perform cleaning services. Once washed and folded, we will deliver to your doorstep.