Most people assume that hosting Airbnb guests is one of the easiest jobs in the hospitality sector. However, they do not account for issues like cleaning, property maintenance, repairs, marketing, etc. As an Airbnb host, to ensure your short-term rental continues giving you money, ensure your cleaning crew is equipped with the right tools and knowledge for an Airbnb enhanced cleaning process. Here are some cleaning tips that can make your life much easier.
Bathroom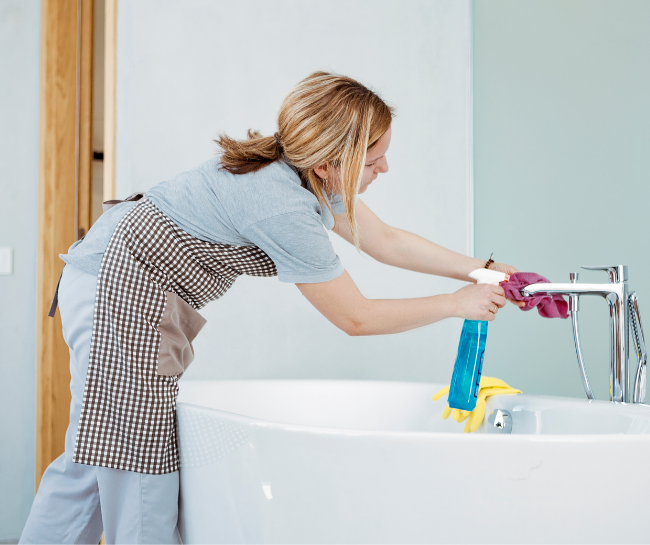 To maintain freshness and cleanliness in your toiles, use a continuous cleaner throughout. However, when you are cleaning, remove it so that it does not mix with other cleaning fluids. It is never a good idea to mix cleaning products. Use a long-handled toilet brush and a toilet cleaner to clean rim holes and remove any dirt trapped inside the bowl. If you notice hard water stains in the toilet bowl, pour a cup of white vinegar on and allow it to sit overnight, then scrub off the stains. Here is a simple guide for cleaning the bathroom according to Airbnb standards.
Clean and sanitize the toilets thoroughly
Use a window detergent to polish mirrors and faucets
Clean and disinfect tubs, sinks, and showers
Remove hair clogs from the sink and bathroom drain
Clean bathroom tiles and grout
Clean bathroom linens, including shower curtains, towels, mats, etc
Unscrew the showerhead and remove any accumulated dirt that may lead to clogging.
What country invented the toilet?
The world's first known urban sanitation systems were developed by the Indus Valley Civilisation in northwestern India and Pakistan. Toilets were built into the outer walls of homes in Mohenjo-Daro (around 2800 BC).
Kitchen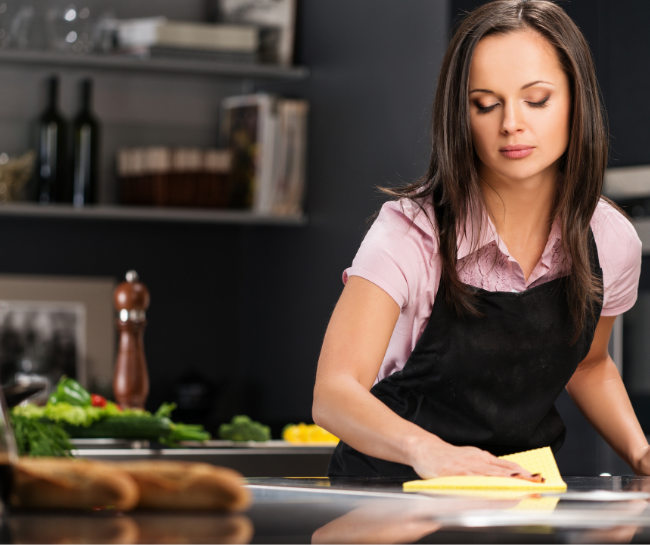 Another area you should be thorough with cleaning is the kitchen. Use baking soda to clean the inside of your fridge. Besides being a great cleaning agent, it is also an odor absorber. It can help remove unpleasant smells from your fridge. You can get rid of grease stains by using vinegar and baking soda. Here are some other key points that will help you clean the kitchen.
Wash and sanitize all surfaces, including countertops, cupboards, and cabinets
Clean the kitchen ventilators and hoods
Wash all the utensils
Clean and sanitize the sink and drain
Wipe the inside and outside of a microwave
Wipe all the small appliances
Wipe the windows
Sweep and wipe the floors
Replace the trash bag
Something else to note is that you should sharpen the garbage disposal blades once every month. You can do that by throwing in some ice cubes plus some orange or lemon peels for a great smell.
💡 To remove any nasty odors from the dishwasher, pour a sugar-free powdered lemonade mix inside and run it through one empty cycle. The citric acid in the mixture will solve your problem.
Living room and bedroom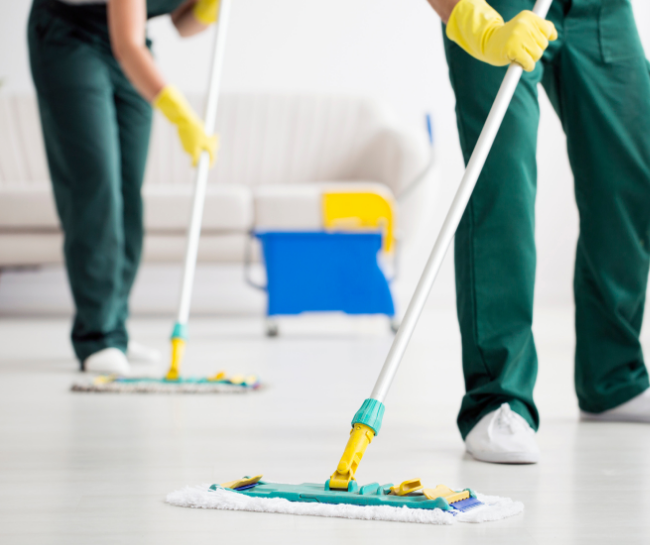 The living room and the bedroom are two of the most important Airbnb rooms that cannot be ignored. One is where your guests will be relaxing, and the other is where they will rest. Make sure these spaces are clean through the following tips.
Dust off any cobwebs
Wipe all surfaces, including bookcases, coffee tables, and polish wooden furniture
Sanitize remote controls, light switches, and doorknobs
Wipe the windows
Vacuum couches, carpets, and rugs
Clean the baseboards and coving
Clean the ceiling fan
Remove fingerprint marks on wallpapers
💡 If your wood floor is stained, put some mayonnaise on the stain, then leave it for an hour. It will come off.
Maintenance tips
Repaint walls
Every once a year, try and repaint your walls to give them a fresh look. It will help increase some curb appeal. Here are a few important tips of preparing the wall.
Clean the walls to remove oil and grime
Sand the surfaces
Prime the walls then start painting
Replace floor carpet
If your carpet is old and worn out, get rid of it and buy another one. You will have eliminated stains and smells while giving your property a new look.

Spruce up your exterior
Your exterior is the first thing people see. Invest in landscape maintenance to keep your lawn looking healthy.
Replace outdated appliances and furniture
Lucky for you, this is not an every-year investment. However, once your appliances or furniture are no longer as appealing and effective as they used to be, consider getting new ones.
Airbnb enhanced cleaning may seem like a challenging task. However, it is simply telling the cleaners what you want to be done and keeping up with maintenance to make your space stand out.
Don't forget to leave a comment and read our latest blogs!