When you read reviews on Airbnb, you'll notice that guests often mention two things: sleep quality and comfort. In other words, the guest room can make or break your Airbnb. You can create a space that's comfortable, convenient, and beautiful with these easy-to-do Airbnb bedroom ideas.
Ideas for the perfect Airbnb bedroom
Start with the essentials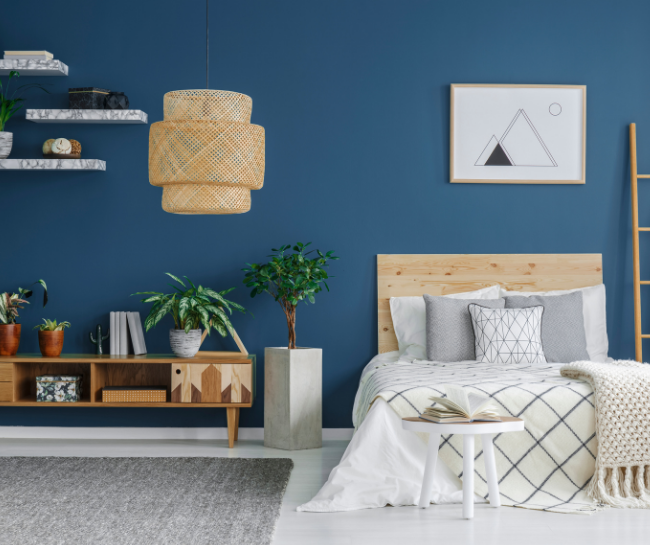 At a minimum, your Airbnb bedroom should have
Comfortable mattress

Clean, climate-appropriate bedding

Extra blankets for cooler nights

Luggage rack for suitcases

Closet hangers

Bedside tables

Bedside rug

A selection of soft and firm pillows
As you're choosing linens, remember that guests are wary of unwashed bedding between each stay. A washable duvet is ideal; if you're using blankets or a comforter, make sure to add a top sheet as a barrier.
TIP : Buy bedroom furniture that are secure and multifunctional like a dresser that can double as an entertainment stand.
Select a comfortable mattress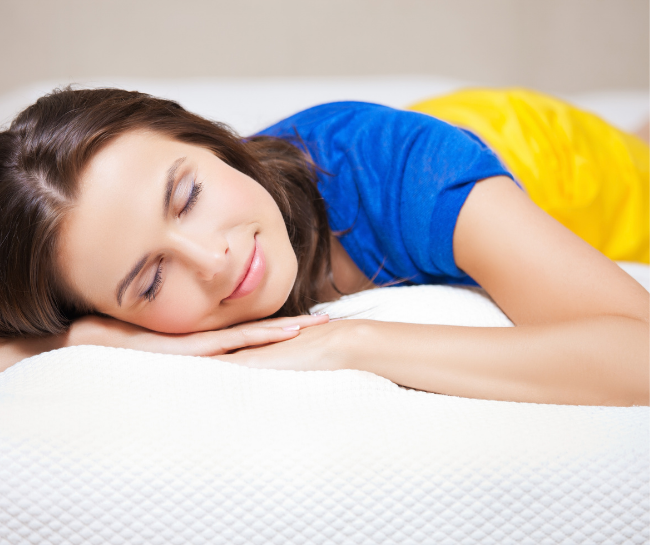 If you have the budget for one big purchase in your Airbnb, make it a mattress that provides comfort and support.
When it comes to mattresses, you get what you pay for — a cheap model feels wretched and wears out quickly. Your best bet is to invest in a high-quality memory foam mattress. Foam is naturally antimicrobial and hypoallergenic, so it's less likely to disrupt sleep. More importantly, it adapts to guests of all sizes and shapes to ensure a good night's sleep.
TIP : An uncomfortable bed can ruin a guest's stay, while a fantastic bed is a shortcut to a five-star review.
Install blackout window treatments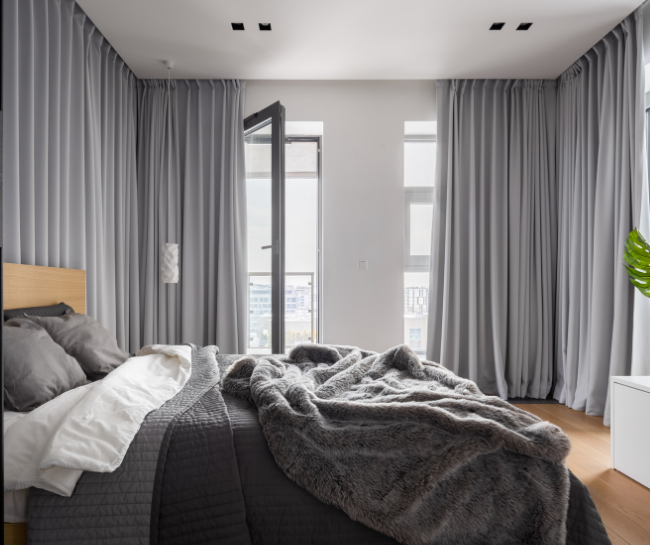 Blackout curtains, shades, and blinds are a great option in Airbnb vacation rentals. Guests can pull them shut to control the light, so they won't be bothered by headlights, an inconvenient streetlight, or an extra-early sunrise. Thick curtains are particularly important if you host guests from around the world; they work wonders for people who are dealing with jet lag.
TIP : Blackout curtains, shades and blinds all reduce energy costs by cutting the amount of sunlight and UV rays that enter the room.
Provide easy access to power outlets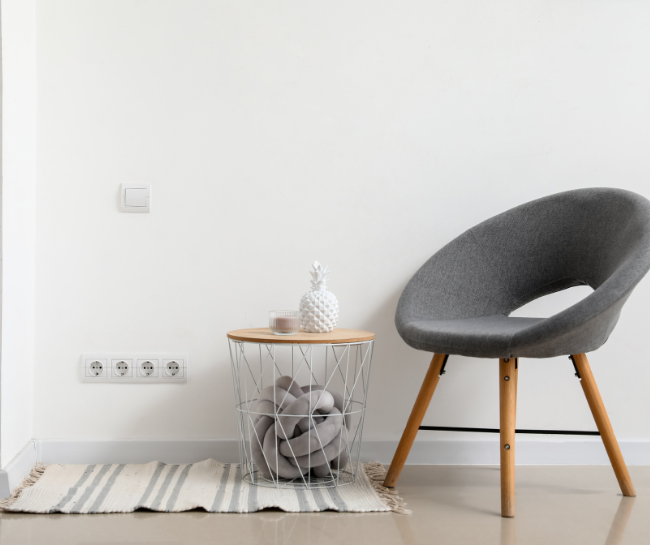 Every guest that checks into your Airbnb brings at least one electronic device; modern travelers often pack a phone, a tablet, and/or a laptop. Help your guests charge their electronics overnight by ensuring access to power on both sides of the bed. For a cleaner look, add lamps or bedside tables with integrated USB and power hubs. Check your outlet placement to ensure that they accommodate a standard 3-foot charging cable.

TIP : If there are no convenient outlets, run extension cords.
Create convenient storage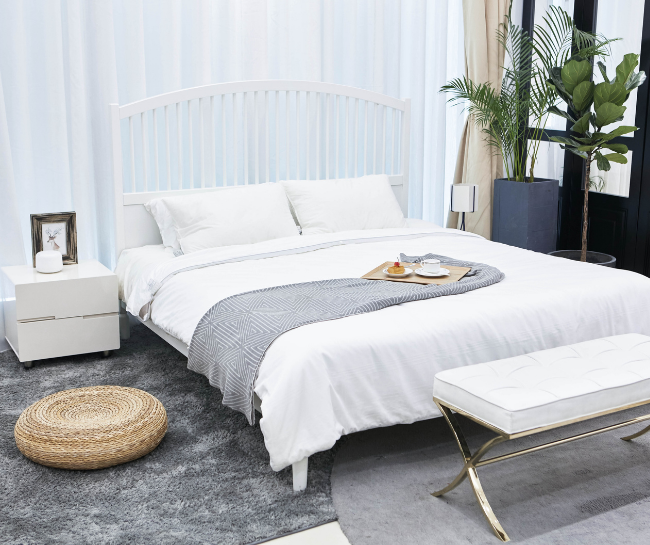 Storage is one of the most underrated elements of an Airbnb bedroom. Guests don't want to spend their stay digging for items in a suitcase; they need room to get organized. To create a more comfortable stay, add storage for items like accessories, toiletry bags, laptops, and jewelry cases. Some options include
Bench at the foot of the bed

Small vanity or table

Low-slung shelf

Shelves in the closet
TIP : If you're adding tables and shelves, resist the temptation to crowd them with decorative items — add a small lamp and leave the rest of the space open for guest's belongings.
Pick pleasant lighting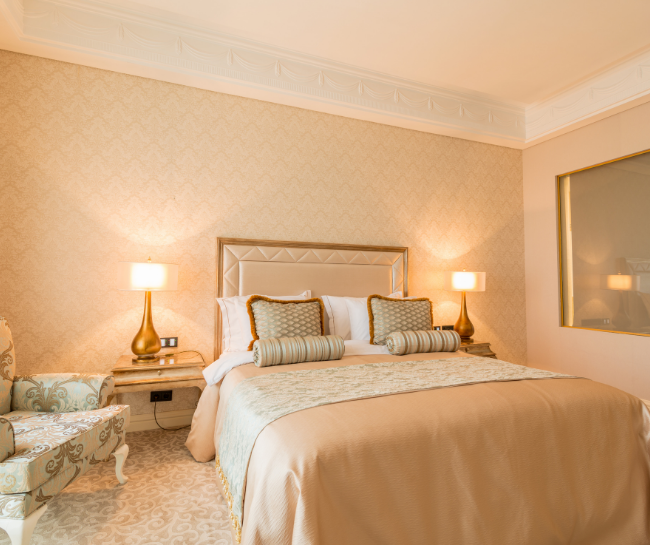 It's hard to overestimate the importance of good lighting in an Airbnb bedroom. Nothing ruins a cozy vibe faster than a harsh, unpleasant glare. Whenever possible, install a ceiling fixture that emits a bright, pleasant glow. In some cases, you can simply swap out the shade and light bulbs. Make sure to add bedside lamps and a floor lamp so guests can create their own lighting scheme.
TIP : Lighting improves the sense of warmth and depth of a room or space.
Keep decor simple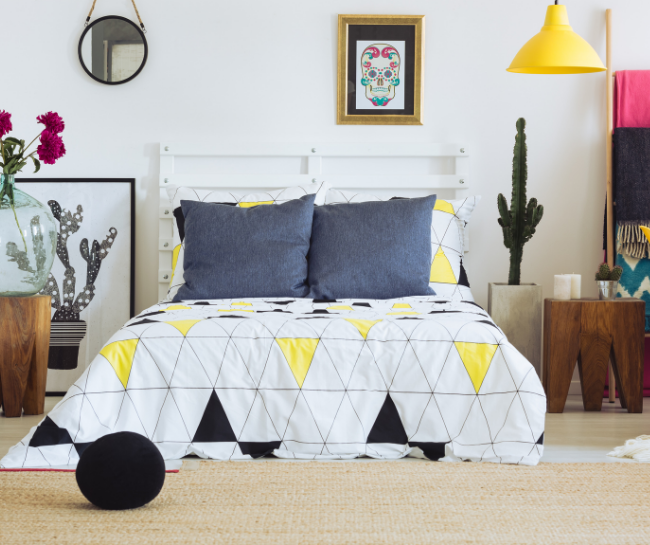 Simplicity is key when decorating an Airbnb bedroom — avoid clutter at all costs. Decorative items are magnets for dust, which can irritate allergies and compromise guests' sleep quality. The solution? Choose items that are both functional and beautiful: a colorful rug, stylish bedside tables, a cozy throw, and a statement light fixture are all you need to create a chic, contemporary space.
TIP : Add a large piece of art above the bed to anchor the design.
Hang a full-length mirror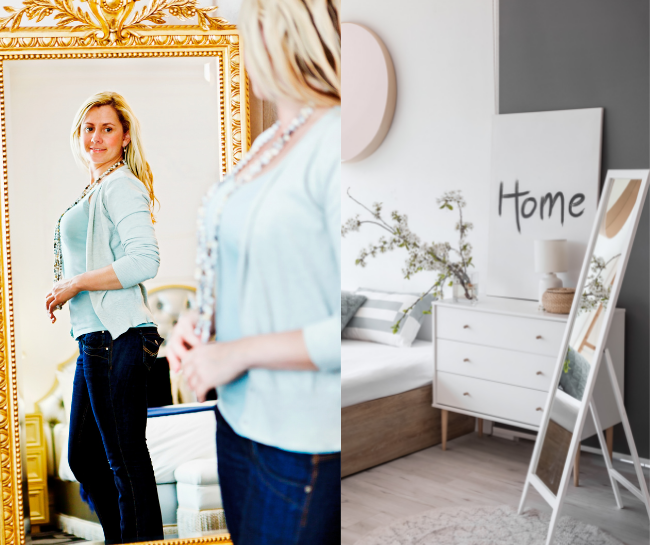 Guests often book Airbnbs when they're traveling for work, vacation, or special events. In other words, they'll probably be dressing up at some point during their stay. A full-length mirror enables your guests to examine their outfits before they head out the door; it's a small but thoughtful touch that makes a difference in the overall comfort of the room.
Here's where you can buy full-length mirror : Amazon.com
As you're designing a guest room, comfort and convenience should be your top priorities. Elegant, clutter-free Airbnb bedroom ideas are an easy way to delight your guests and streamline the turnover process. It goes without saying that the bedroom should be spotless. an Airbnb cleaning service like Express Home Maids can help you create the perfect vacation rental experience.
Share your thoughts about this blog 😘