Several years back, Airbnb started giving hosts the option of surcharging guests' cleaning fees. They decided the cleaning fees would be separate from the nightly fee. The reason for this is that cleaning is an expense used to maintain your Airbnb, which means it should be tax-deductible. The only challenge is that a lot of hosts are still struggling with how much to charge for cleaning, and some omit it altogether. After all, cleaning fees can sometimes discourage guests, and this affects your listing's competitiveness. Below are some tips for determining the right cleaning fee Airbnb.
Choose your segment
The first step is deciding which segment you want to position your property on. This will depend on several factors, like the type of property you rent out, what experiences you want to offer guests, and the nightly charges. In the process, some of the questions you will have to answer include:
How big is your space, and how long does it take to clean it up
Do you have laundry machines, or are you outsourcing?
Do you plan to offer your guests a welcome basket? What will you put inside?
Once you have answered these questions and selected your preferred segment, it is now time to convert it to numbers. There are three categories you can use to break down your cleaning costs. They include:
Cleaning supplies cost/ Cleaner Service
Laundry costs
The cost of a guest's welcoming basket
Cleaning supplies/Cleaner service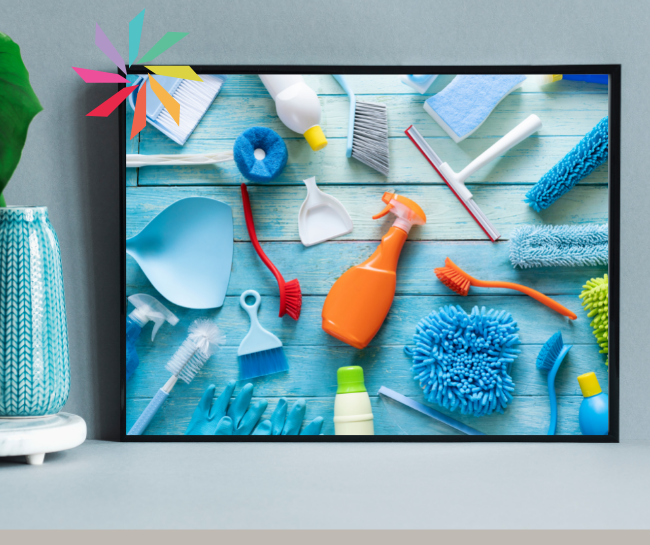 Most Airbnb hosts opt for professional cleaners to ensure the job is done well. Most cleaners will charge a 2-hr minimum fee to cater for their transportation. When it comes to cleaning, the range is often anything between $15 and $25 per hour. This will depend on the cleaning company. If you are charged more than that, confirm that the cleaning products are provided by the cleaners. Be ready to try different cleaners before you find one that gets the job done. If you own a relatively small place that takes 2 hours or less to clean, consider doing the job yourself. However, if you opt for this, ensure that your schedule allows it because you may have to do the cleaning in the middle of the day. Cleaning supplies usually cost about $1 to 2 per cleaning.
💡💡💡Express Home Maids offers thesese House Cleaning and Maid Services, packages includes:
Standard Clean, Deep Clean, Move In/Move Out Cleaning, and Eco-Friendly Cleaning and more! For more info go to

expresshomemaids.com/housecleaning-services
Laundry costs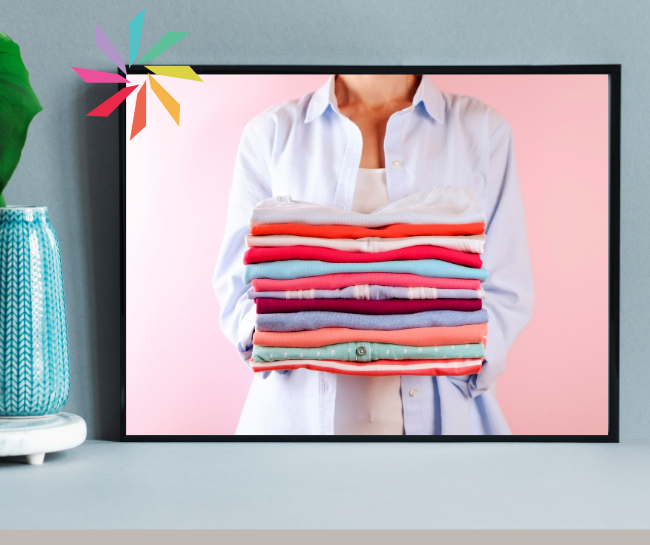 If you plan to be hosting guests often, but you have not bought a washing machine, the alternative is to go with third-party cleaners. They will pick up the dirty linens from your location, clean them then drop them off. This saves you a lot of time, plus your sheets will be returned when they are very clean. A lot of Airbnb cleaners charge a flat fee for picking and dropping off laundry. Then there are the cleaning fees, which are charged according to the weight of the linen. It usually ranges from $1.00 and $1.50 per pound. If you opt for this route, ensure you have a linen inventory to keep tabs on everything that goes and comes back.

💡The time window for delivery and collection of new sheets can be anywhere between 4-7 days.
Welcoming basket
Most hosts are now offering a welcome basket to guests. It is not a compulsory thing, but it comes out as a caring and thoughtful action. That small gesture goes a long way in getting you good reviews. Use your creativity to give your guests unique items: Here are some great ideas for items to put in a welcome guest: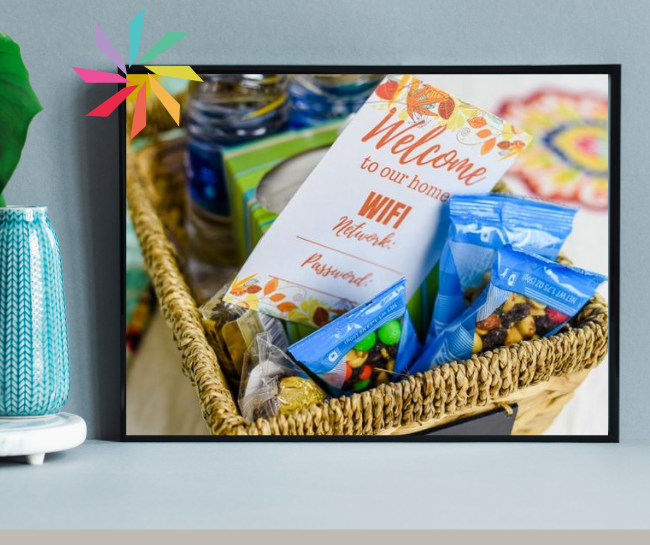 Snacks or refreshments
Hangover cures
Bottle of wine
Local flavors such as local cheese, locally made soap, or locally roasted coffee
Local restaurants, shops, takeout menus
Personal toiletries
Comfort items such as a warm blanket
💡A good basket can hold items worth $3 to 5. You can be sure a guest will appreciate the gesture and remember your place.
How Airbnb cleaning fees affect your listing
Adding cleaning fees can be risky at times. There are certain issues that are bound to come up, such as:
The concept of Airbnb is still new in the hospitality industry. Guests that have used hotels before are not used to such extra charges
If your competitors in the area are not charging a cleaning fee, then you are at risk of getting few guests
Once you start charging a cleaning fee, be sure that guests will expect the space to be spotless.
When charging a cleaning fee Airbnb, you have to be strategic. Think about it carefully and follow the tips mentioned above to know how to set the proper cleaning fees that will not affect your listing negatively.