Over the last couple of years, the digital nomad lifestyle has become popular due to flexible work arrangements. Also, Airbnb lodgings have contributed to making this lifestyle possible. If you offer Airbnb cleaning services, you have to find smart ways of accommodating this group of guests. With remote working being the new normal because of the pandemic, you can be sure that your space will be in demand. Below find some helpful tips on how you can ensure digital nomads are comfortable in your space.
💡 Summary of digital nomad statistics
Most digital nomads are married (61%), and 39% are unmarried. The average digital nomad is 32 years old. 70% of digital nomads work 40 hours per week or fewer. 80% of digital nomads stay in one place between 3 to 9 months, and 66% stay in one place between 3 to 6 months.
Disinfect light fixtures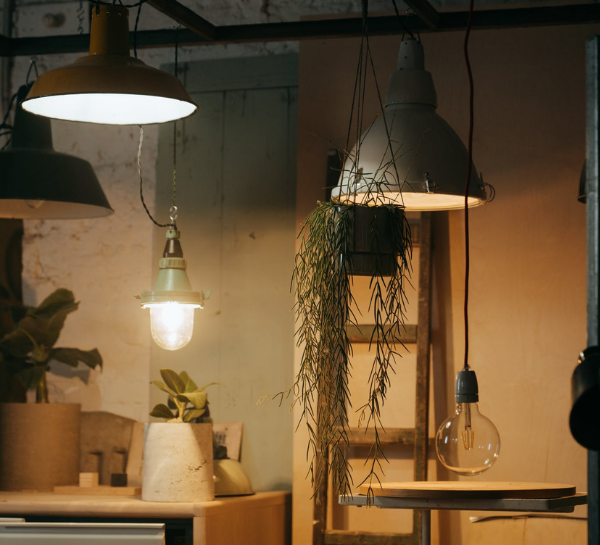 Cleaning is often associated with dusting, mopping, and decluttering the floors and surfaces, which is important. However, an Airbnb host looking to attract more guests will have to pay attention to the smallest details. Cleaning your light fixtures will go a long way in ensuring you have a well-lit space. This ensures that your home is comfortable and pleasing to work in. When cleaning light fixtures, ensure the bulbs have cooled off to avoid burns. Here are some important tips to take note of.
Turn off all light fixtures to be cleaned to avoid being electrocuted.
Gather all your cleaning supplies, including plain water, a soft cloth, warm water, towels, and a mild, glass safe detergent.
Use the microfiber cloth to gently wipe the bulb, bulb covers, or fixtures to remove surface dust.
Fill a wide dish with a mixture of warm water and mild glass detergent.
Remove the light covers or globes and soak them in the water for at least 15 minutes.
In the meantime, remove the bulbs and gently wipe them with a cloth and cleaning solution.
Ensure all fixtures are dry before replacing them.
Do not forget to wipe switches as well.
💡 If you have chandeliers and ornate light fixtures, do not let their beauty get covered by dust and dirt. The same process as mentioned above applies. However, when disassembling it, note where each part goes to have an easy time putting everything back.
Disinfect regularly
Disinfecting your space is necessary to keep your environment safe for everyone that will be using it. Pay special attention to those areas used often. You can use a cleaning checklist to ensure that you do not miss a spot. A digital nomad is looking to stay productive. That means they will be spending a lot of time indoors. Use a disinfectant spray cleaner after each guest checks out to ensure no germs spread. You can even go the extra mile and provide your guests with disinfectant wipes, as it shows you are concerned about their safety.
💡 To prevent the spread of infection, you should regularly clean and disinfect surfaces and objects that are touched often.
Clean bathroom fixtures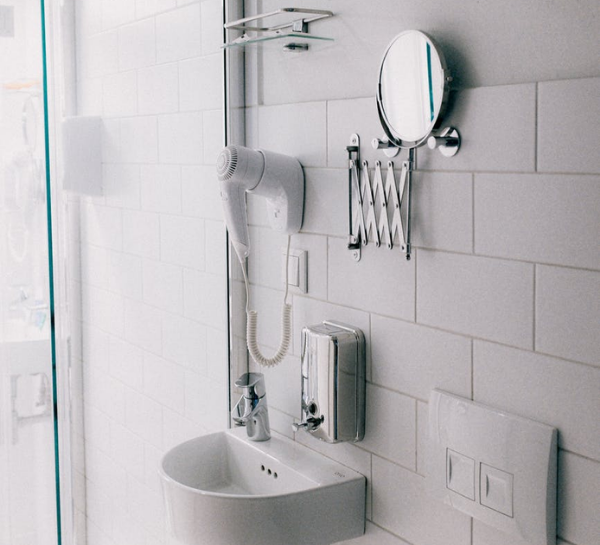 Your bathroom falls among the top priority areas to be cleaned on Airbnb. It is among the first places the guest will check to judge how clean you keep the house. Soap and vinegar are your friends when it comes to cleaning supplies that can turn your Airbnb bathroom around. Do not forget to clean the vanity and shower curtain as well. A lot of cleaners forget about the bathroom vents, yet they can harbor dirt. Dirty vents lead to uncomfortable steam showers, so ensure you clean that area as well. Here is a step-by-step guide on cleaning the bathroom vent.

Remove the cover and soak it in warm soapy water for a few minutes, then use a bristle brush to clean it thoroughly.
Switch off the power.
Remove the exhaust fan to clean the blades. This part involves removing some screws.
Use a vacuum brush attachment to remove dust
Reassemble your bathroom vent.
💡What bathroom fixtures are required?
The toilet, sink, shower, and tub are the main attractions in the bathroom. You can splurge and take the bathroom (and your budget) to resort proportions in each of these categories.
Thoughtful touches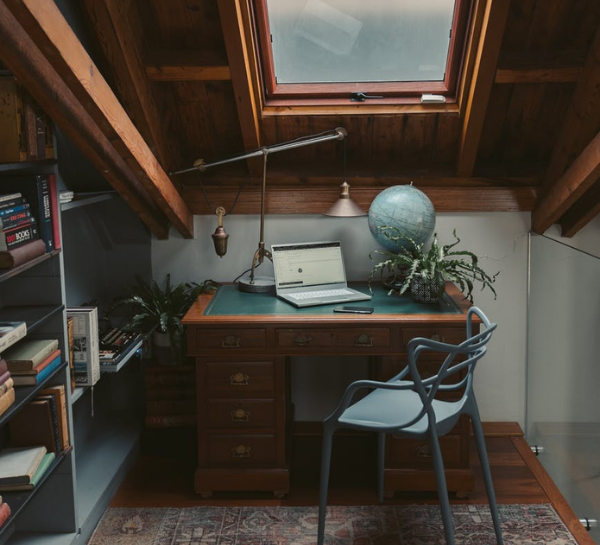 With the many listings in your area, it is the little touches that will make a digital nomad choose your space. For instance, is there a working space where someone can comfortably sit for hours and accomplish tasks? Also, what kind of ambiance does your Airbnb design bring out? Those thoughtful touches will go a long way in making your space appealing.
Most likely, you already know how to keep an Airbnb clean. However, keep in mind that a digital nomad has been in and out of various Airbnbs, and so they have high standards. To attract them, you will have to be more detailed in your Airbnb cleaning approach.