One of the best ways to make money is by running a vacation rental or Airbnb business. Something as simple as renting out your tiny mother-in-law's suite in the backyard can help you pay the mortgage, tuition fees, or cover other utility bills. However, there are a few responsibilities that come with being an Airbnb host, and one of them is cleaning. It is very important, and when not done well, it can result in painful consequences. Cleaning is probably the most essential aspect of being a top-tier rental. If you want to get the title "Superhost", you need to do this right. Here are some tips on Airbnb enhanced cleaning process that will help you out.
Hire good cleaners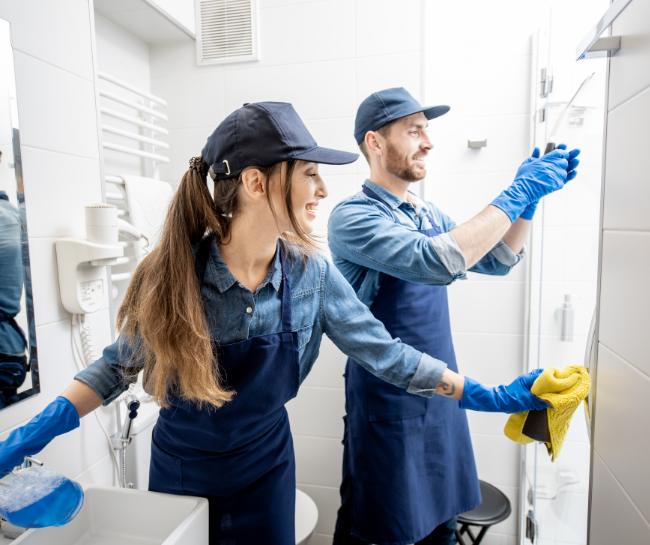 It is a good idea to hire professional short-term vacation rental cleaners who have been providing Airbnb cleaning services for a while. You might think that you are doing a good cleaning job for your home, only to find that different people have different cleaning standards. A few strands of hair in the sink or shower drain and some dust on top of the fridge can bring down a 5-star review to a 4. Plus, if you are gunning for that Superhost title, know that to make up for every one 4-star review, you need four 5-star reviews.
It is also vital that the cleaner has some experience of cleaning short-term rentals. By nature, short-term rentals are inconsistent, meaning that while some rent their properties on weekends, others are fully booked the entire month. Finding a good cleaner that can navigate is important.
Finding a good cleaner can be challenging at times. However, go online and find a few cleaning companies in your area. Look at their ratings and see what previous customers are saying. Once you find a cleaner, you might also want to consider automating your cleaning to make the process more manageable.
💡 Wash your kitchen sinks on a regular basis because studies show that they have more germs than the toilet.
Use a lockable linen closet plus a washer and dryer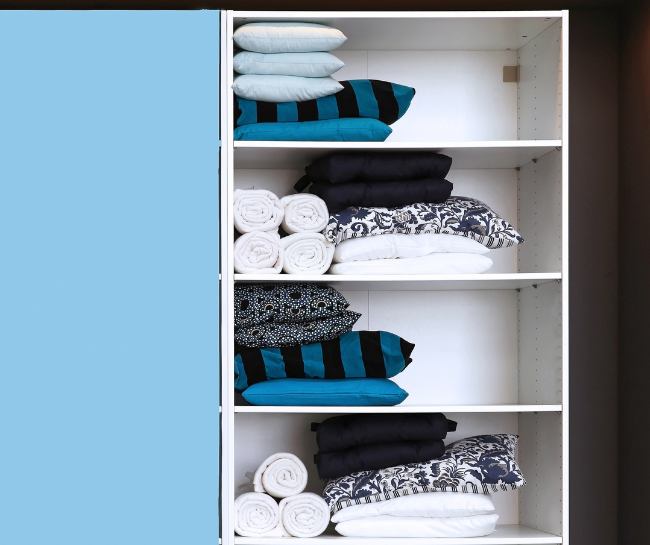 Getting a lockable linen closet for your clean towels and sheets will come in handy. It will ensure that you always have clean linens and towels on the property at all times, and it will also make the cleaners' job easier. The ideal situation is for the cleaners to put all the dirty linen in the wash and dry it. As they continue cleaning, they can take the clean linens from the closet and put them where they ought to be. Once they are done cleaning, they can take out the linens from the dryer, fold them, and put them in the closet. One of the advantages of a lockable cabinet is that you reduce the possibility of guests stealing towels or pillowcases. While it is okay to leave a few extras out somewhere, ensure the closet is locked.
Have multiple cleaners on call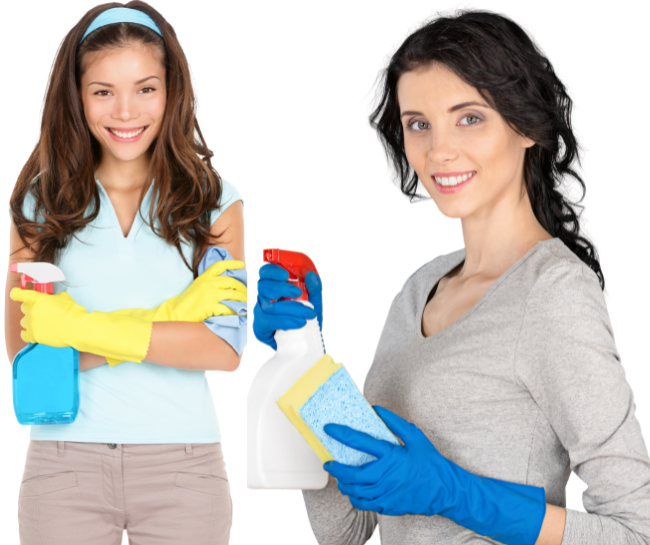 There will be times when someone will book your property at the last minute for only one night. That means you have to start finding a cleaner on short notice. To make things easier for you, there are many apps you can download that allow you to share your schedule with Airbnb cleaners. Ensure multiple cleaners can see that schedule. It is not all the time that a cleaner will be available when you need cleaning services. At least when one cleaner is occupied, you have several other options. Most of these apps come with a marketplace feature allowing you to find a pool of cleaners that do short-term rental cleaning.

💡 Did you know that the average woman cleans for 12, 896 hours in her lifetime, whereas men clean for 6, 448 hours? What a shambles!
Talk to your cleaners about enhanced Airbnb cleaning
With the pandemic still going on, it is important to follow covid-19 safety measures through enhanced covid cleaning. To reduce the rate of spreading the virus, cleaners need to:
Wear disposable gloves and protective gloves
Clean all high touching areas such as doorknobs
Ventilate the house before and after cleaning
If you are new to hosting or are thinking of starting, you may feel like the Airbnb enhanced cleaning process is too complicated. You may also assume that you can handle the cleaning on your own and save money. Even though it is possible, it is better to hire a cleaning crew to do the job for you. Because they have done this many times, they are better equipped to leave your space spotless.
Did you know that the bathroom is most people's favorite room to clean in their home – what's yours? Comment down your answer!
Click here for more tips on the Airbnb enhanced cleaning process!