When tourists are looking at their alternatives, amenities can genuinely set your rental apart and help it stand out, taking it from excellent to exceptional. Your amenities should be suited to your rental property's location, the type of lodging you offer, and the types of visitors you expect. Use this vacation rental essentials checklist to wow your visitors and make your home stand out.
What Is The Definition Of A Vacation Rental Amenity?
An amenity is a desirable or helpful aspect of a house. It's a feature that aids in the user's comfort, convenience, or enjoyment.
Although your guests may have selected a vacation rental over a hotel, they still expect outstanding service. You can enhance the guest experience and boost bookings by providing all of the necessary amenities that visitors may need throughout their stay.
Here Are The 15 Amenities To Top Your Vacation Rental.
1. Pet-friendly Space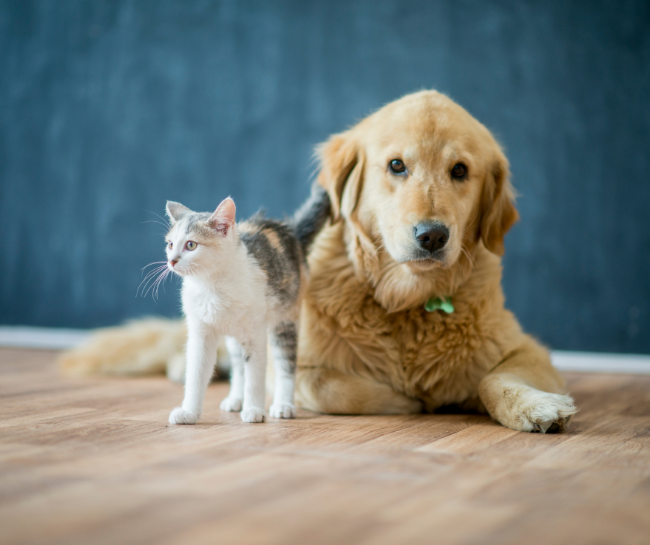 Most pet owners consider their pets to be part of their family. Allowing a family to bring their pet along for a week-long vacation can make your vacation home stand out even more because few rental properties accept pets. Furthermore, you can charge more because there is a greater demand but insufficient supply. Keep in mind that additional cleaning procedures for dogs will almost certainly be required. If your rental home accepts dogs, you should also supply some handy appliances for visitors.

💡 If you're worried about getting rid of pet scents from your furniture, Ultrasuede®, a machine-washable microfiber, could be your best choice.
2. WiFi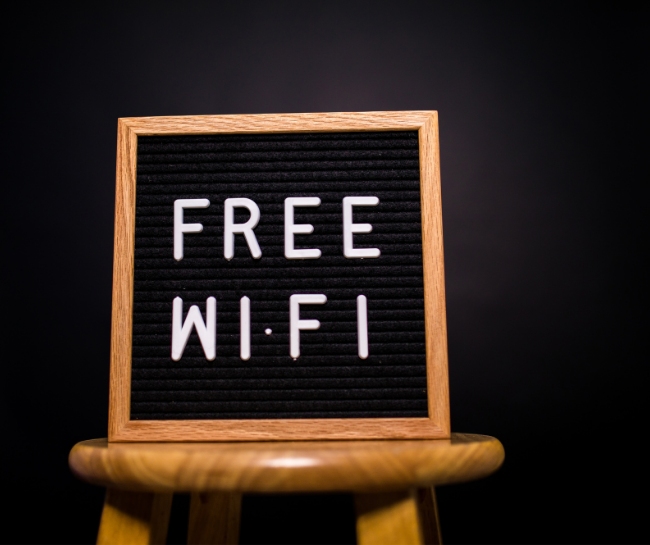 Having access to technology and the internet is considered a must-have for a vacation house in today's world. In every modern vacation rental, WiFi is perhaps the essential feature. Unless your home is purposefully off-grid and caters to a "technology escape," your guests will expect WiFi to be included in the rental package. If you don't state it openly, not having a high-speed internet connection may prevent clients from reserving with you or lead to a poor review.
💡 At an average connection speed of 85.02 Megabits per second (Mbps), Taiwan has the fastest Internet speed in the world.
3. Free Parking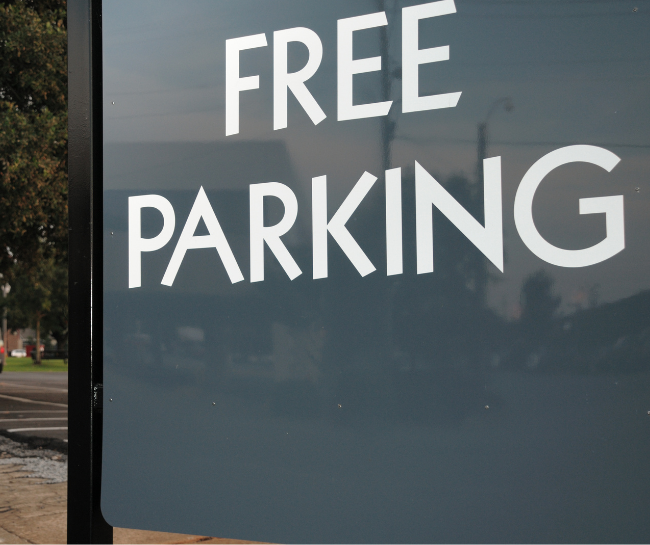 Many of your visitors will arrive by automobile at your holiday property. They will, of course, require a parking spot for their vehicles. If feasible, provide customers with this choice — either on your land or by sending them to neighboring parking lots.
4. Pool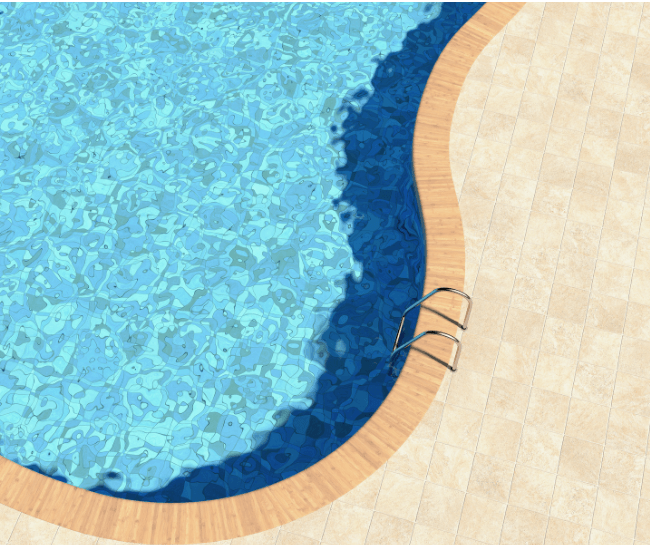 Although a pool isn't always a viable feature, according to an Orlando Vacation Homes 360 poll, 81 percent of renters indicated it was essential to them when picking a rental home. Consider installing a pool or hot tub in your rental home if it is possible. You'll be able to raise pricing and increase your rental income instantly!
5. Jacuzzi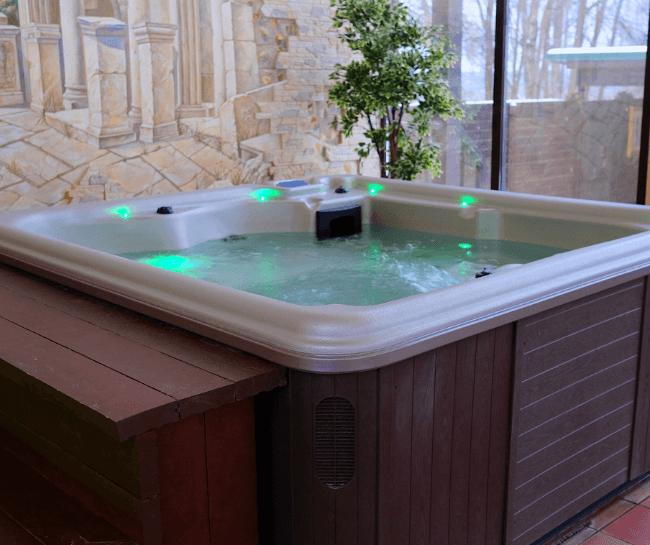 This feature is even more sought-after by a lot of guests. A contemporary, energy-efficient tub with LED lights and waterfall elements can enhance even the most basic garden.
💡 "Jacuzzi" is an Italian family name that's also the brand name of a spa manufacturer. The original founders of the company-two brothers-made a pump that went over the side of a bathtub to produce a whirlpool effect. Years later they started making spas. Think of the analogy between "Levis" and "jeans".
6. Kitchen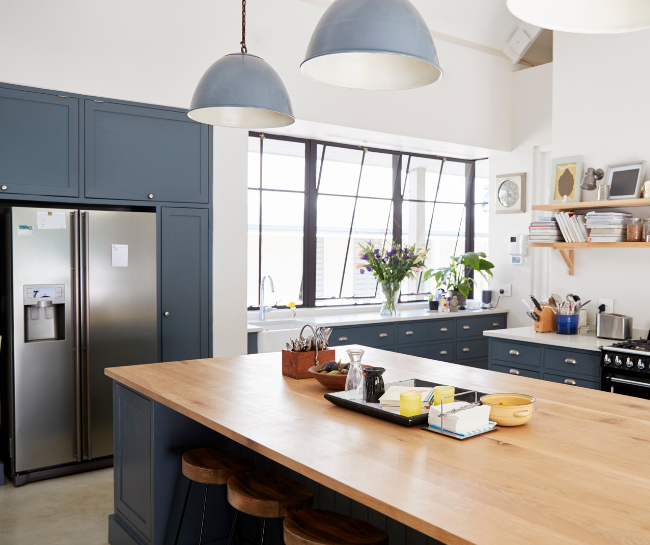 It's critical to maintain a vacation rental kitchen well-stocked with all of the essentials. It's critical to have enough plates, glasses, cups, and silverware. Moreover, make sure to provide drinking glasses and bottle openers as a wonderful finishing touch.
7. Air Conditioning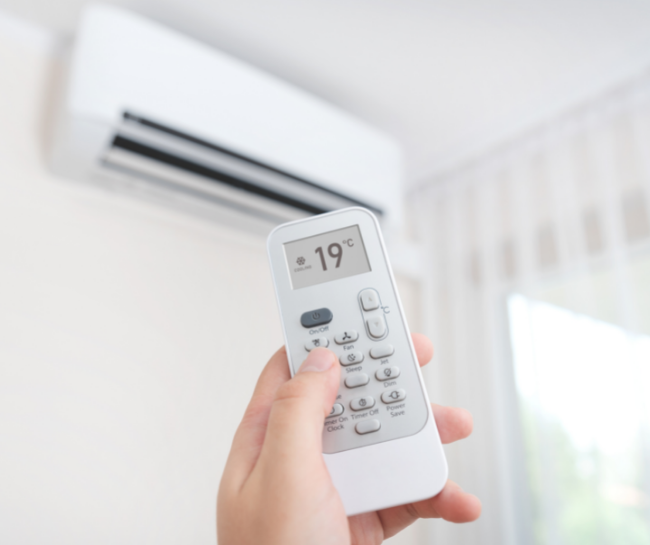 When visitors arrive during the summer, cooling the area where they will rest can substantially increase their comfort. If you don't have air conditioners, at least one fan should be put in each bedroom to offer a cool breeze at night.
8. Heating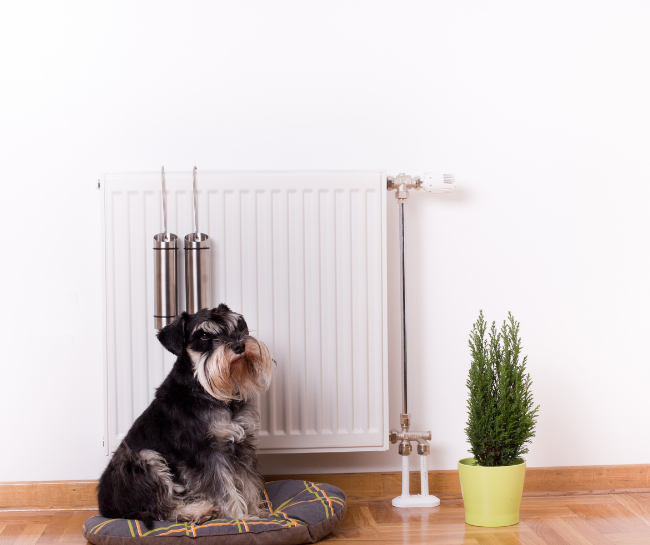 If your vacation property doesn't already have it, it may be a significant expenditure, but it may be well worth it, depending on your location. If your home is near a ski resort or is known for being a winter destination, you may require a fireplace because guests perceive it to be part of the whole experience.
9. Washer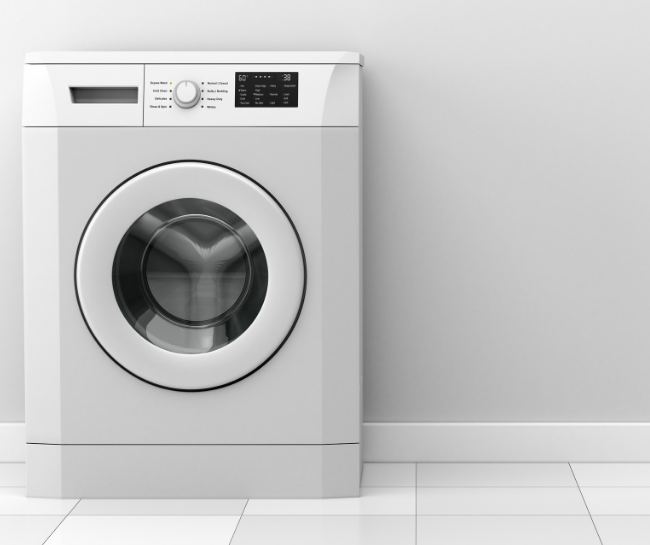 Ideally, your holiday rental should have its washing and dryer, which you're pleased to let visitors use. Guests keep up with their laundry while on vacation, and some even prefer to return home with clean clothes after their trip.
Whether your property does not have its washing facilities, inform your visitors if a coin-operated laundromat is nearby or across the street. Provide precise directions for your guests' convenience, regardless of the scenario. Also, make sure you have a drying rack or a laundry line available for the more delicate goods!

10. TV or Cable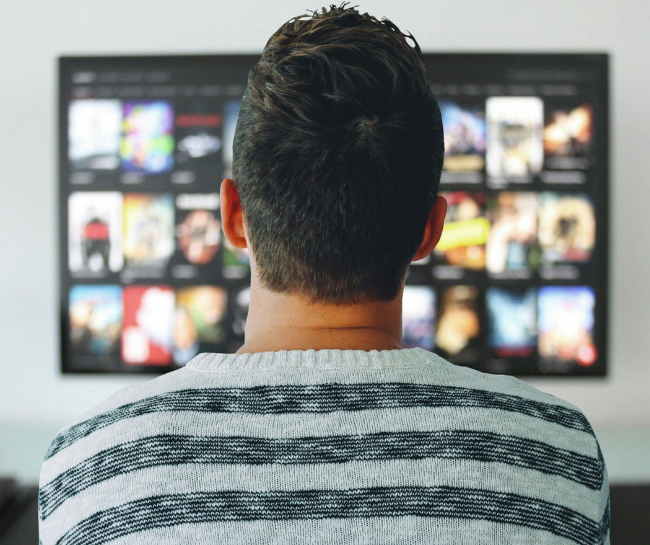 Even though guests don't watch television, most travelers consider TV access to be a must-have amenity in their holiday rental. The perfect blend would be to offer cable tv on a Smart TV with access to Netflix, Amazon Prime, and other channels, such as live broadcasts for local news and weather reporting.
11. Outdoor Living Spaces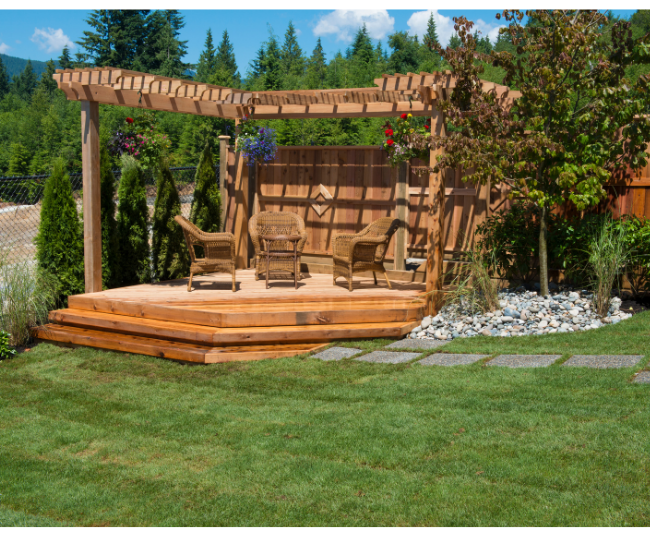 One method to increase the value of your rental home is to include a fashionable and inviting outside space. Vacationers are looking for a getaway for a weekend.
Allowing your guests to unwind in the fresh air on a beautiful private patio is a significant selling element. If it's to cook, read a book, or rest, vacationers appreciate being outside and in the fresh air. Ensure that your outdoor furniture is both water-resistant and of good quality.
You may get more value out of your money in the long run by investing in high-quality furnishings. Furthermore, higher-quality items require less upkeep. You may also raise the price of your rental property by boosting its value.
The following are some items to consider adding to your outdoor living space:
Grill
Couch
Firepit
Umbrella
Cooking area
Lounge chairs
Chairs & dining table
An outdoor barbeque is a fantastic piece of holiday rental equipment to have. Also, dinner is a time when everyone can unwind and connect over food. Hence, an extra plus is having an excellent outside space with a grill where visitors may cook meat, veggies, or fresh-caught fish together.
12. Coffee Maker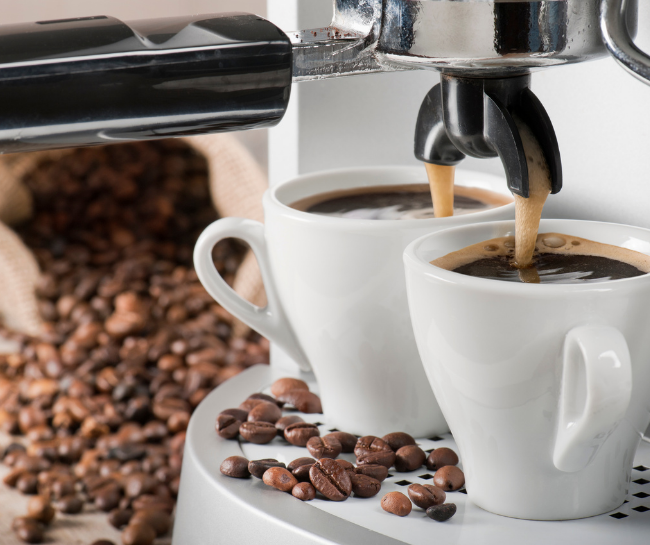 It's a crucial amenity to include in your rental home. Isn't it true that practically everyone drinks coffee? It implies your visitors will require something to make their coffee in their preferred manner. They may have home-brewed coffee straight after getting out of bed, whether it's hot or lukewarm, if they have a working coffee machine.
13. Toaster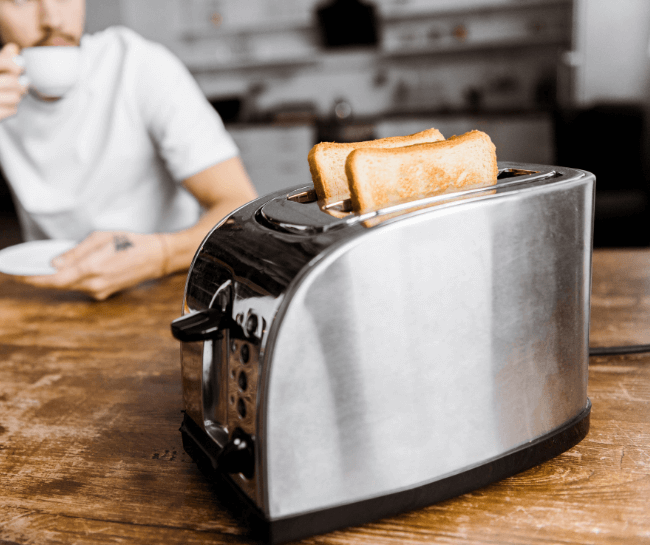 A toaster's primary function is to "toast" or "grill." They're typically the size of a "bread box." The good thing is that it is pretty affordable, so you don't have to spend much money. Your guests won't have to bother about toasting bread or pizza in most cases. It should also be no difficulty for them to entertain their family and friends with a well-grilled BBQ. It's a much faster and more pleasant way to heat meals than using a full-sized oven, especially in the summer.
14. Microwave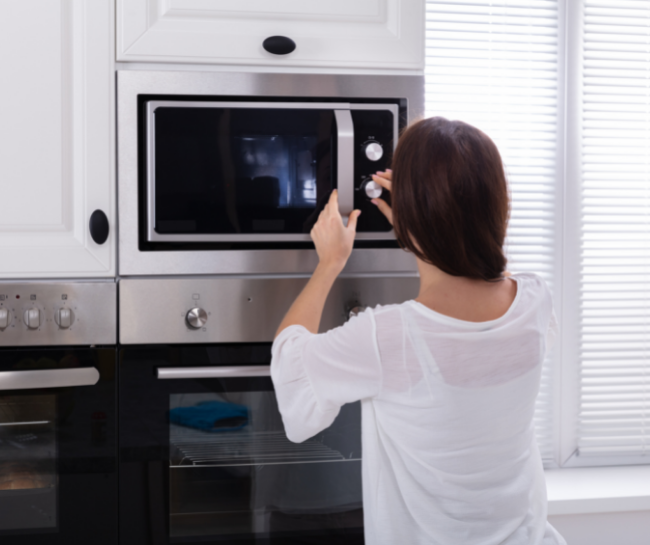 Microwave ovens can help with a variety of kitchen or food-related issues. Your guests will be able to boil water, defrost frozen meals, and reheat leftover dinners with ease. They'll be able to heat a variety of foods evenly.
15. Refrigerator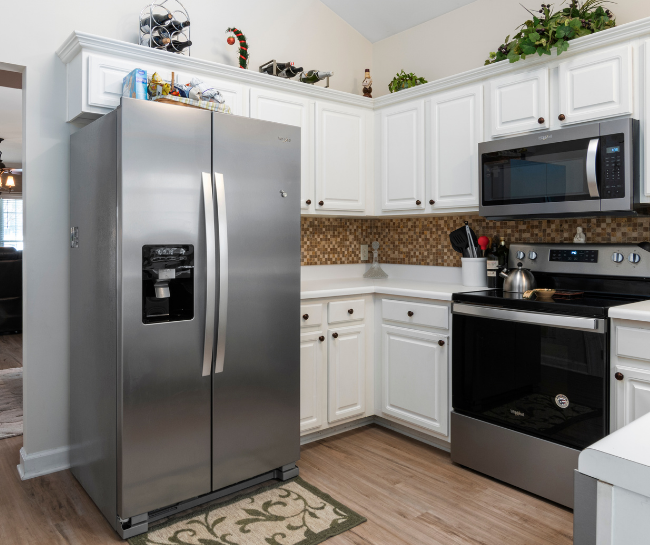 A refrigerator is necessary for everyone's everyday life and is possibly an essential kitchen appliance. It's why you should invest in a high-quality, environmentally friendly refrigerant gas to assist your refrigerator in cooling down faster. Its function is to keep perishable food cold and prevent germs from reproducing. Occasionally, tenants like to fill the place with food that will last a few days.
Depending on the number of people your house can host, you may require two. Your guests will welcome an additional fridge near the pool or barbeque area if you have ample outside space, maybe even with a collection.
💡 Refrigerators Are One of the Longest Lasting Appliances