The increased migration to cities has contributed to the increase in demand for rental apartments. There is a wide variety of options to adopt when upgrading a rental apartment. Listed below are intelligent ways for transforming a rental apartment to make users feel at home.
Furniture and hardware
Styling a rental apartment is cost-effective and easy if a neutral color is chosen and accessories put around. Choosing suitable quality hardware and furniture is an excellent investment and selecting pieces is necessary.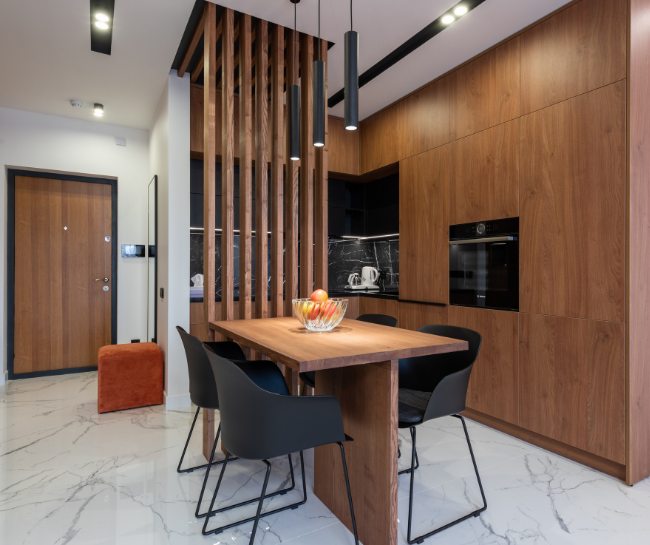 Consider using versatile pieces that suit design features and new layouts. Modular components, including storage solutions and adjustable lounges, are reconfigured to work with the tenant's next apartment. When choosing wardrobes, opt for relatively tall pieces that resemble built-in cabinetry to establish a solid look to a given space.
🔔 People decorating on a budget may find it necessary to revamp second-hand furniture with their favorite colors. Make trips to local hardware stores to jazz up the wardrobes by obtaining contemporary handles.
Wallpaper
Wallpapers have an incredible ability to be fashionable and adjust to changing times. Hire a designer to create designs tailored to an individual taste and preferences. A well-crafted wallpaper asserts its presence by making a factual statement in a space. The use of wallpaper murals enables customization to specific wall sizes. Consider obtaining a self-adhesive wallpaper as no glue is required, which means it can be easily replaced or removed. Most self-adhesive wallpapers can be wiped with a damp cloth, which is essential for parents with children.
Choosing light fittings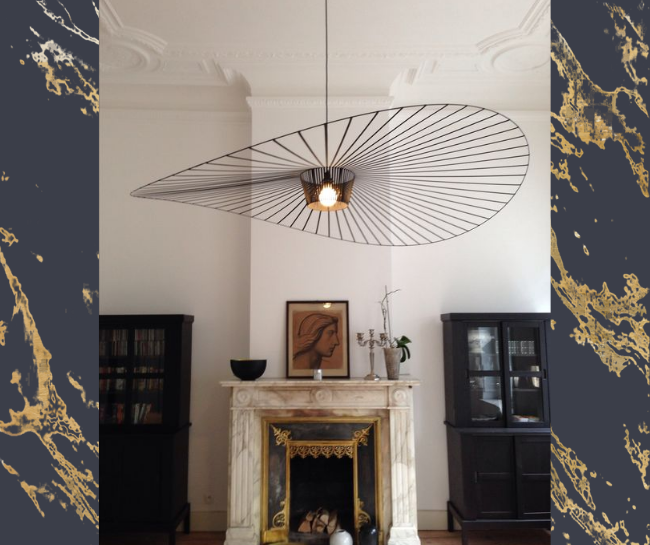 Fixtures and lighting create an aura of belonging to a given space. Consider installing lighting fixtures that allow ambient lighting. Depending on personal taste, there are various types of wall-hung fixtures; a table lamp, and a standing light fixture. There are limitless options in the ever-changing innovative world to upgrade the rental apartment. Consider hiring an electrician to install the light fittings. There have been developments, and people are presented with attractive and affordable alternatives.
Install a ceiling fan
Ceiling fans improve the appearance and functionality of a given space. It helps maintain room temperature in an optimum zone by rapidly circulating cold and hot air. It also saves money by allowing the air conditioner and the furnace to work efficiently. Ceiling fans have additional benefits in that they add enough light when needed, and a dimmer switch lowers the light intensity to the required level. Hire the services of a licensed electrician who guides clients on how to transform a rental apartment by doing the installation.
Ceiling fans use far less energy than air conditioning, making them far less expensive. A high-speed fan consumes less energy than a 100-watt light bulb on average, and can save up to 47 percent more than other cooling appliances.
Soft furnishings
Soft furnishings make a home feel larger. Consider hanging curtains, bedclothes, carpets, and cushion covers. The texture and materials are tailored to personal preferences and taste, and they create a close affinity with a given place. Add soft furnishings as per the individual taste when relocating to a rental apartment. It is essential as it enables the transformation and upgrading of the rental space to a dream home.

Welcome the indoor plants and upgrade the rental apartment
Plants breathe life into living spaces and enable their transformation. There are various options for indoor plants as the presence of greens makes a room feel like home. Its beauty is that such plants can be added to all types of spaces; private, semi-private, and public.
Make a room divider
For apartments with a studio room that serves multiple purposes, creating a separate zone with a room divider is essential. It creates an illusion without having to knock down the walls necessarily. Various options guide an individual on how to transform a rental apartment when making a room divider, which ranges from using repurposed materials, using open bookcases, and suspending curtains from the ceiling.
🔔 Room dividers can also be referred to as screens or panels.
Make a space feel bigger with a mirror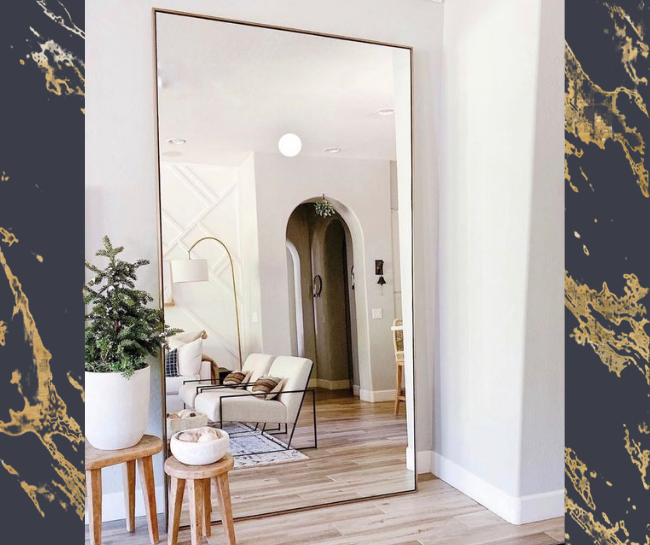 If the living space is too cramped, using perfectly positioned mirrors creates the illusion of a bigger room. Position the mirror to reflect the most light, which adds dimension to the room. Research on where to best obtain better deals on a minimal budget.
Add splashes of color
Color is an essential component in any space. Introduce contrasting colors that complement each other when decorating a rental apartment. Try a neutral palette and consider a splash of color and a sculptural statement piece to attract the eye of prospective clients.
Add storage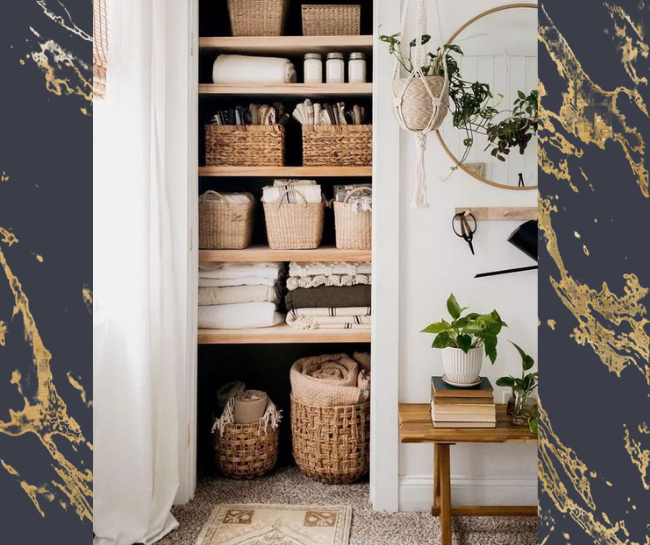 Most homes require adequate storage, including incidental shelving and stylish baskets. They create a comfortable and streamlined home life. Consider outsourcing custom-built items to obtain better flexibility on various options on how to transform a rental apartment.